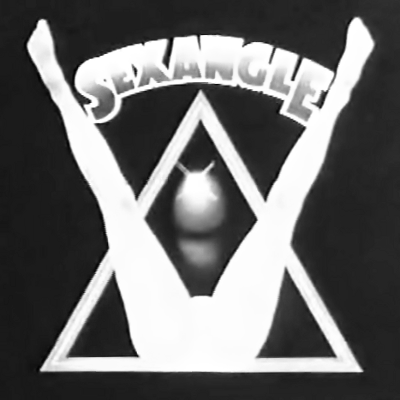 a little bit of a departure here from the usual album post, though still music-related... esp for any throbbing gristle/chris and cosey fans.
sexangle is a "blue movie" starring none other than Cosey Fanni Tutti. produced by the infamous [
john lindsay
] under the pseudonym of Karl Ordinez, this was one of the many endeavors in the adult industry that cosey used as both financing for Coum Transmissions and eventual fodder for the [
Prostitution exhibition
] at the ICA in 1976.
be forewarned, this is an
real
70's porno film (grainy vhs-to-dvd transfer and all), and one of the more interesting artifacts of the entire tg legacy... you'll see cosey up close and personal and if you have any qualms about such things, just move on.
on a related note, [
chronditic sound
] recently released the soundtrack to this on cassette in an edition of 50.
re-uploaded 7.29.12
[
sexangle
]