a few weeks ago, i posted a bunch of obscure [
ludus tracks
] on this here thang. well, an astute reader notified me that i was short one release that i wasn't hepped to, a *very* ltd live cassette only release that came out on the [
quick stab productions
] tape label outta bristol/cardiff across the pond in the u.k.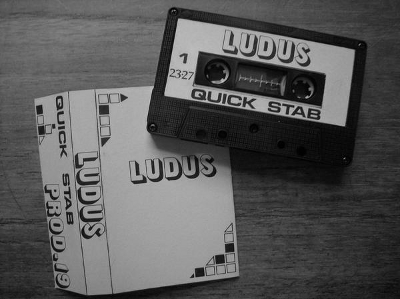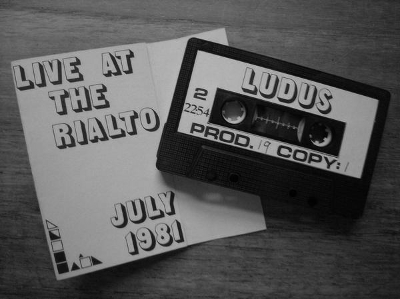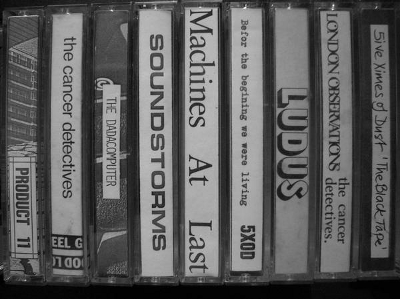 i promptly contacted rob from the label and this was his response to my queries about said tape:
hi Tony
I'm in communication with Ian Devine - see if he says ok. Should be fine - the tape was freely available back in the 80s, even if only about 10 copies got made. He will advise on any problems re Linder but again i doubt it.
I'm hoping to make available all the Quick Stab Catalogue in time, through myspace and soundcloud.
The recording is actually one long improvisation, done privately during a practice/recording session.
I'll let you know. Have passed yr blogspot details on to Ian.
Best Wishes
Rob
so, when/if said ludus is available for dl, i'll be on that like white on rice... *crossing my fingers*
btw, the quick stab myspace page has lotsa free downloads of past releases from this fab tape-only label... go check it! esp if yr into the whole cab voltaire/gristle/fad gadget/early human league/mute records/etc. wing of the postpunk school...
***news flash! 1.13.2010***
it looks like the tape will be available for dl very soon! check the comments!